This Love of Mine
Download track using:
This song was written by Sol Parker and Henry Sanicola, with words by Frank Sinatra. It was a giant hit in the 1940s. This type of music makes up my earliest recollections. Very dear to my heart.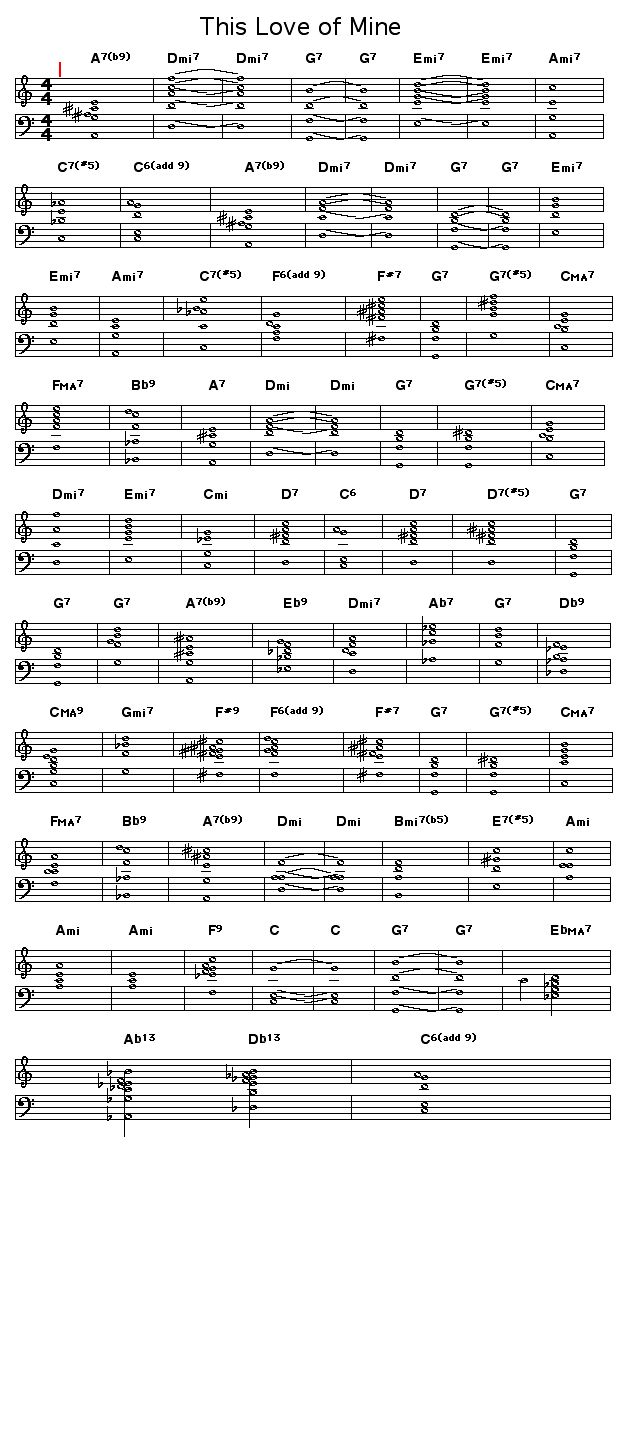 Launch the SongTrellis Excerpt Service for this track (Follow the link)

Customize this piece: Prepare scores for transposing instruments. Transpose the score to a new key. Change tempo. Clip an excerpt for your own practice, study, or composition work. Loop that in your browser or download it if you wish.

Video Demo: Excerpt Service Basics Video Demo: Saving Excerpts
---
There are responses to this message:
blog comments powered by
---
Please join our community at SongTrellis. Our contributors welcome your comments, suggestions and requests. As soon as you join the site (or login if you are a member) a response form will appear here.
To include this sound in a page, type "This Love of Mine 4", including the quotes.
Check home page to learn about newly submitted tunes, chord progressions, and rhythms.