Summer Wishes, Winter Dreams
| | |
| --- | --- |
| Composer: | Johnny Mandel &nbsp(click to list other tunes) |
| Submitted by: | David Luebbert |
| Posted: | 8/9/12; 10:44:25 AM |
| Msg#: | 5916 (top msg in thread) |
| Prev/Next: | 5915/5917 |
| Reads: | 2140 |
Download track using:
Changes for Johnny Mandel's Summer Wishes, Winter Dreams.
This has an unusual form. After a two measure intro, the song has an 11 measure A section and a 13 measure A section variant that adds up to 24 measures in total.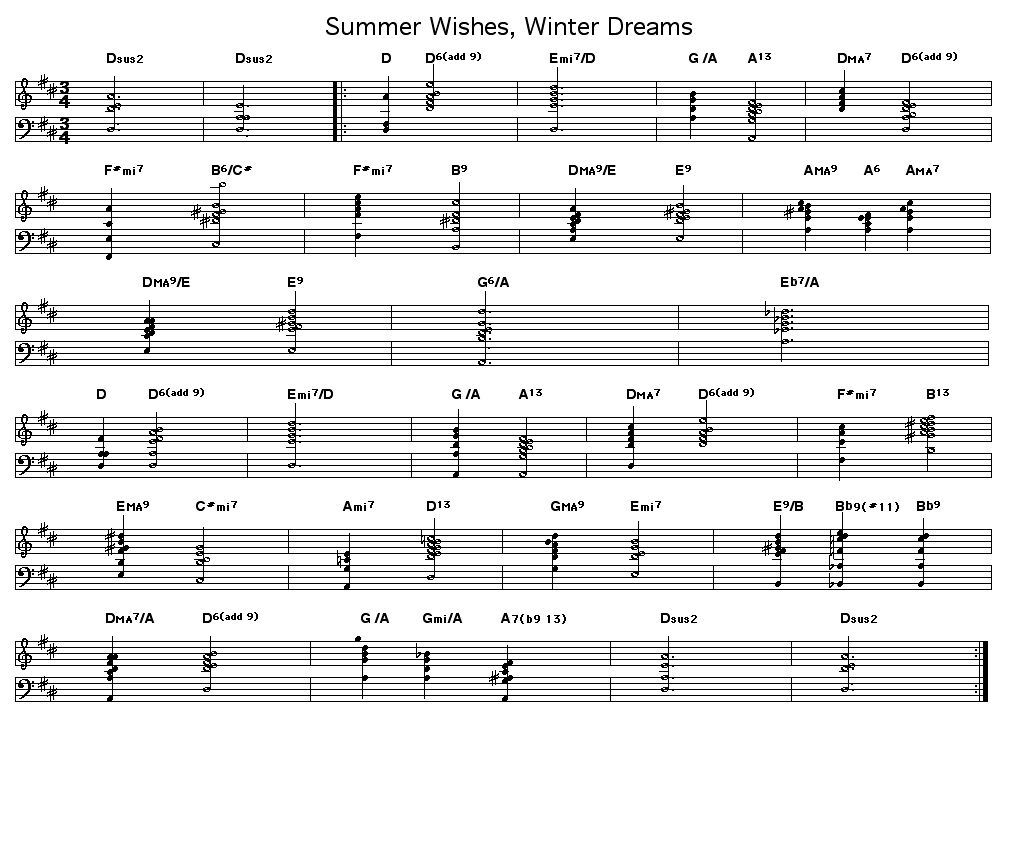 blog comments powered by
---
Please join our community at SongTrellis. Our contributors welcome your comments, suggestions and requests. As soon as you join the site (or login if you are a member) a response form will appear here.
To include this sound in a page, type "Summer Wishes, Winter Dreams 2", including the quotes.
Check home page to learn about newly submitted tunes, chord progressions, and rhythms.