Love Me Or Leave Me
Download track using:
Chord changes for Love Me Or Leave Me written by Walter Donaldson and lyrics by Gus Khan.
Written in 1928, this played during the opening credits of the 1955 biopic of singer Ruth Etting Love Me Or Leave Me and was sung by Doris Day during the film.
Basie's band did a notable version of this in the late-30's.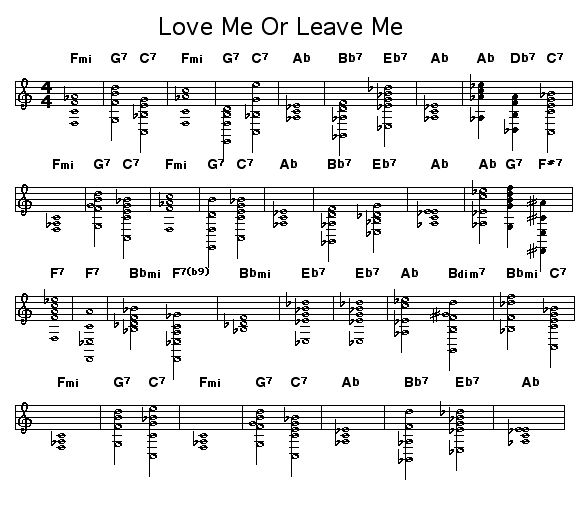 blog comments powered by
---
Please join our community at SongTrellis. Our contributors welcome your comments, suggestions and requests. As soon as you join the site (or login if you are a member) a response form will appear here.
To include this sound in a page, type "Love Me Or Leave Me 2", including the quotes.
Check home page to learn about newly submitted tunes, chord progressions, and rhythms.