On A Misty Night
| | |
| --- | --- |
| Composer: | Tadd Dameron &nbsp(click to list other tunes) |
| Submitted by: | David Luebbert |
| Posted: | 7/29/09; 9:00:41 PM |
| Msg#: | 5646 (top msg in thread) |
| Prev/Next: | 5645/5647 |
| Reads: | 3802 |
Download track using:
Chord changes for Tadd Dameron's On A Misty Night. The famous performance of this was made by John Coltrane and Dameron on their collaboration, the album Mating Call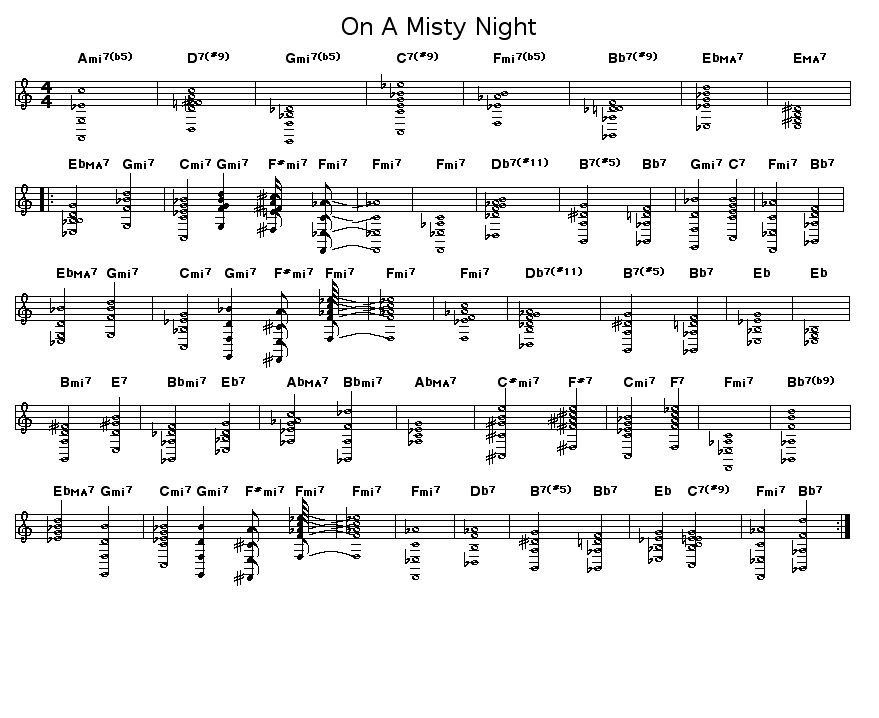 blog comments powered by
---
Please join our community at SongTrellis. Our contributors welcome your comments, suggestions and requests. As soon as you join the site (or login if you are a member) a response form will appear here.
To include this sound in a page, type "On A Misty Night 5", including the quotes.
Check home page to learn about newly submitted tunes, chord progressions, and rhythms.